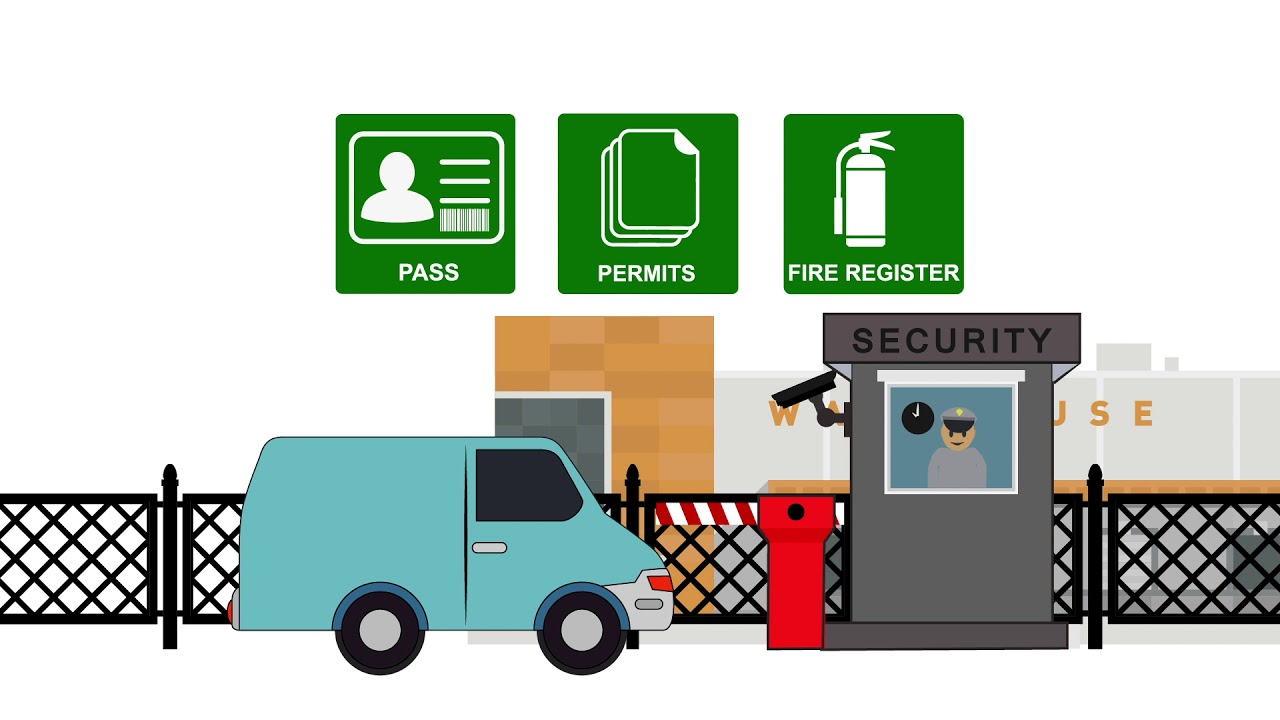 Product Summary
Manage visitor and contractor access with unprecedented levels of compliance and security to ensure compliance and reduce risk.
Capturing information, reducing risk, maintaining compliance & evidencing due diligence is a large task to manage. That's why Gatehouse is equipping you with all the tools.
It's a modern twist on a traditional feature, Gatehouse is providing the most efficient, cost effective and convenient way of monitoring your site, so using it is a whole new experience and one that is more personal than ever.
Helping you manage your visitors and contractors, Gatehouse puts your focus on reducing the risk of accidents on site while increasing health and safety compliance before, during and after your visitor arrives on site. With automated induction videos and health and safety questionnaires, Gatehouse lets contractors take ownership of their administration so you spend less time chasing.
Gatehouse ensures nothing gets missed with alerts to expired document and any contractors with high risk work permits to action on-job audits; record and report on a variety of operation data and comply with all your legal obligations and gain the security you desire.
As one of the Government's initiatives to make it easier for SMEs to provide services to the public sector, the G-Cloud framework was created in order provide a more time and cost effective buying process for public sector bodies to procure cloud solutions. Our Gatehouse Visitor Management and Contractor Control Software can be found listed in Cloud Software: https://www.digitalmarketplace.service.gov.uk/
Benefits
Gatehouse keeps you secure. Gatehouse gives you complete control. Gatehouse ensures you remain compliant.
Reduce Administration Time
Reducing administration time on site, the system enables visitors to complete site inductions processes prior to them accessing your site for the first time, to provide your organisation with the security they desire.
Store Documents Securely
Collect and store the necessary and qualifying documents quickly and easily to save you valuable man hours. Ensure due-diligence, gain a clearer visibility and understand everything you need to know about your contractors across your organisation.
Complete Visibility of Site Activities
A database of your visitors and contractors, each with online profiles to see at a glance who is approved and if they have the right documentation to be on site to ensure you remain compliant. Ensuring site inductions and the correct accreditation and insurance documents are being collected and completed more efficiently and effectively prior to accessing the site.
Features
Gatehouse enables you to gain ensure compliance & reduce risk with:
Price
Cost & Value
Here to help, through every step.
We are motivated to creating lasting partnerships and ensure your experience is a personalised one. We pride ourselves on personalising our software and services to tailor your business, so we get it right the first time, and on time.
Target's clients are diverse. We empower businesses with various systems. The Team can master the complex projects that have the potential to create a lot of value for our clients.
We understand software is big investment, that's we're here to make that process simple. We'll help you mitigate risk, gain the control and visibility you desire and get the maximum value for your budget.
Here are some ballpark figures for a collaborative Target Project:
Pre-Planning
£950 – £2,850
In order to help you gather your requirements from key stakeholders we meet, interview and document the business requirements. Typically 1-2 days to deliver, larger projects can require more consultancy time.
Project Kick-off
£15k – £25k
Base System Deployment, Configuration and Training.
£25k +
Advanced, Multi-phase, and Multi-Site Projects
Annual Support
£6k – £8k
Including Unlimited Users and a Dedicated Helpdesk; Target provides Security, Secure Hosting, Application Maintenance, Support & Free webinar training for users.
FAQs